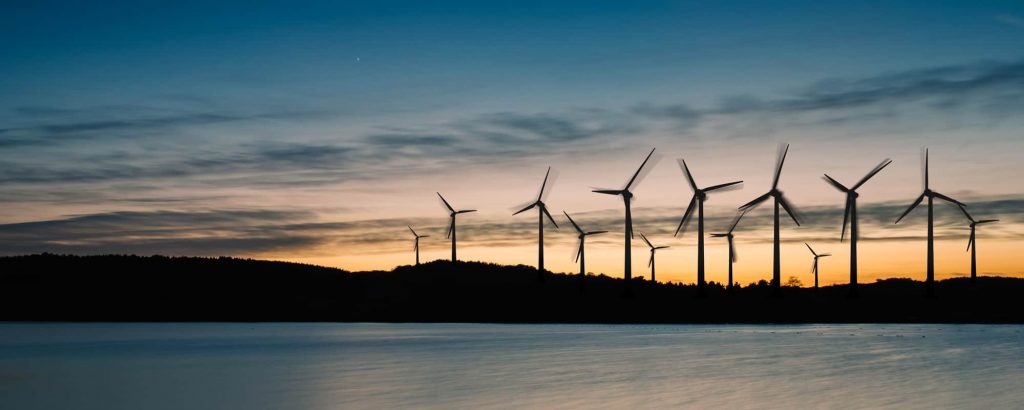 Valgesta Nueva Energía is a highly specialized consulting company in the field of energy with an emphasis on the electricity and gas markets, committed to a sustainable, safe and efficient development of the electricity sector. Founded in 2000, it has more than 600 consultancy projects developed.
Our mission: "We are committed to a sustainable, safe and efficient energy transition, providing our clients with highly specialized professional services that provide Value, Innovation and Confidence in the development of their businesses."
Our work areas are:
At Valgesta Nueva Energía we develop our work based on a multidisciplinary team, which integrates engineering, economics and law into its value offer, as a way of more fully understanding the energy market and its development. Likewise, our team is made up of professionals with extensive experience in the Chilean and Latin American energy markets, along with a young team that allows us to integrate new trends, innovation and learning from experience. For this reason, one of the strengths of Valgesta Nueva Energía is our vocation to create bonds of trust and collaboration with our clients.
Likewise, one of the pillars of our work is independence of our consultancy services. We advise the entire value chain in both electricity and gas, including generation companies, transmission companies, distributors and final customers. We also work for national and international banks, investment funds and public and multilateral organizations. This makes it possible for Valgesta Nueva Energía not to depend on a particular client or a specific market segment, thus allowing us to add value from a qualified, professional and objective perspective, free of conflicts of interest.
 On the other hand, our commitment to the sustainable development of the sector means that we are permanently participating in the discussion of public policies and regulatory changes relevant to the energy market, contributing with an independent and rigorous view of the public discussion.
For this reason, in our more than 20 years of experience, we have characterized ourselves by making a difference, installing cutting-edge topics in the development of the Chilean energy sector. Indeed, Valgesta Nueva Energía has been a key player in the legal modifications of the General Electric Services Law of Chile in the last decade, as well as in the Law of Gas Services; in aspects such as the incorporation of non-conventional renewable energies, the interconnection of electrical systems, improvements to the bidding mechanisms for distribution companies, the modification of the regulatory framework for transmission systems, the design of reforms to the electrical distribution segment, the promotion of the creation of a flexibility market, improvements to regulation of gas distribution, among other matters. We have also been pioneers in the creation of businesses in the energy market, in areas such as the creation of new structures for energy brokerage, the development of storage and the implementation of innovative business models, the determination of flexibility needs in the operation of the electrical system, among others.
R.GALAZ@VALGESTA.COM
EXECUTIVE DIRECTOR
VALGESTA NUEVA ENERGIA
Graduated on Industrial Civil Engineering with a mention in Electricity at the Pontificia Universidad Católica de Chile and Commercial Engineering at the Universidad de Las Américas, where he also obtained his MBA degree. In 2014, he was PADE certified (Program for Senior Business Management) at the ESE Business School of the Universidad de los Andes. Founding partner of Valgesta, he has more than 25 years of experience in the energy sector, both nationally and internationally. He has been a consultant for entities such as the World Bank, UNDP, Inter-American Development Bank and the OAS. He has advised both public and private organizations in Chile, Argentina, Colombia, Peru and Bolivia, among other countries. Main tasks performed include the preparation of various technical, economic and regulatory studies for the electricity, natural gas and renewable energy sectors. Between 2010 and 2018, he was professor of Project Evaluation of NCRE, of the MDL Master and Energy Efficiency of the PUCV.
A.ROMERO@VALGESTA.COM
CHAIRMAN
VALGESTA NUEVA ENERGIA
Lawyer from the University of Chile with a Master's degree in Governance and Public Management from the Ortega y Gasset Institute, Spain, and a Diploma in Business Administration from the Alberto Hurtado University. Between 2014 and 2018, he was Executive Secretary of the National Energy Commission of the Government of Chile, the body in charge of regulating the country's energy sector. Likewise, between 2008 and 2010 he was director of the Chilean Government's Energy Efficiency Program. Along with his performance at Valgesta Nueva Energía, he is currently Director of Development and Professor at the Ibero-American School of Electricity Regulation, of the Pontificia Universidad Católica de Chile and the Association of Regulators of Ibero-America ARIAE. He is also an international consultant for the World Bank, the IDB and Olade on energy issues. In his professional development, he has specialized in public policies, regulation of energy markets, institutional reforms and organizational management, especially in the energy sector.
A.FRIAS@VALGESTA.COM
DIRECTOR
VALGESTA NUEVA ENERGIA
He studied Industrial Civil Engineering at the Universidad de Santiago de Chile and obtained an MBA from the Adolfo Ibáñez University. He has more than 28 years of experience, 20 of them linked to Valgesta in topics such as market intelligence, tenders and supply contract negotiation. He has been in advisory positions to the Center for Renewable Energies, the United Nations Development Program (UNDP) and the Municipality of Lo Barnechea. Between 2005 and 2018, he was the New Business Thesis Tutor at the Executive MBA at Universidad Adolfo Ibáñez.
Our work has a technical and specialized approach that guarantees our clients a product that is adequate, high quality and timely to their requirements.

We deliver our services maintaining total independence, which has allowed us to carry out our work in a transparent manner and free of conflicts of interest.


We permanently analyze the sector to promote a constructive vision, seeking to be part of future changes.